LIONFEST 2007
.
WE HAVE GOT THE LINE UP FOR THIS YEARS LIONFEST CONFIRMED
.


AS WE SAID BEFORE, WE WILL BE HEADLINING
(ONSTAGE @ 11pm)
.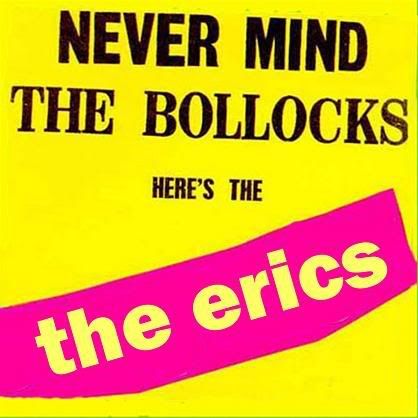 BUT THE ENTIRE DAY SHOULD BE A BELTER
ERICS FAITHFULLS, NO MERCY FOR PERCY ARE ON EARLY AFTERNOON
,
WITH SHORT SEXY PETES BLACK RISING AND GOOD BUDS HEAVY LOAD KEEPING THE DAY ROCKING ALONG
,

ALSO ON WILL BE THE GREAT BAND, STEALER, FROM YORK
PLUS SILENT SUNDAYS AND BIG FELLA TANKS BAND, GIRL KILLS BOY WHO WILL BE PLAYING THEIR OWN STUFF
.
ALL THIS, PLUS ITS FREE ENTRY AND LESS THAN £1.50 A PINT
.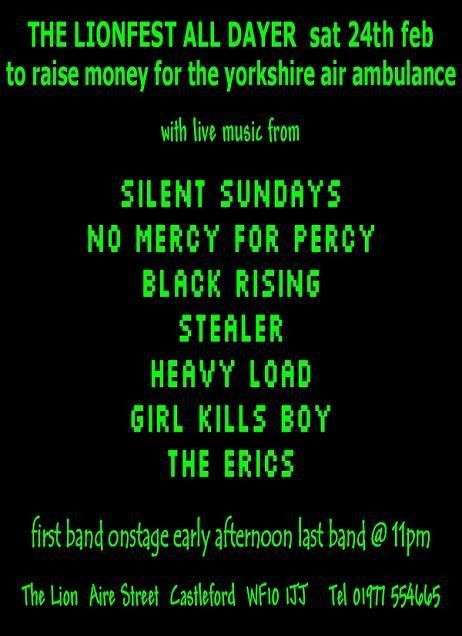 WE WILL LET YOU KNOW TIMES AS SOON AS WE GET THEM